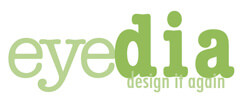 eyedia, design it again
(502) 540-4940
926 Baxter Avenue
Louisville, Kentucky 40204
Hours:
Monday - Saturday 11AM - 7PM
Sunday: 12PM - 6PM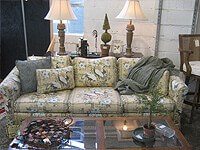 Eyedia is Louisville's largest and most extensive collections of quality consignment furniture and decor. Their new location includes almost 10,000 square feet of retail space that showcases their extraordinary items in creative installations. They also have unique gift items, accessories and lamps that lend a bit of extra style to any room within a home.
The folks at eyedia, design it again believe that redecorating and adding new style to your home should be simple and affordable, which is why Diane P. Stege and Martha Neal Cooke opened one of Louisville's premier furniture consignment shops in 2004. The original store, located on busy Mellwood Avenue featured nearly 7,000 square feet of gently used, new and locally made pieces of furniture, allowing customers the option to purchase and consign.

And now, in its 12th year of business, Stege and Cooke have sold their company to Connie Roitman and Misha Meinhold, two dedicated long-term employees of eyedia. The new owners have recently relocated the business from its original location to its new, larger spot on Baxter Avenue.

In addition to the new shop's 10,000 square foot building full of beautiful items and plenty of space for newly consigned additions; it also features a large parking lot in the back to provide more space for easy item drop-offs and pick-ups.

Eyedia's new Highlands location is open Monday to Saturday from 11am to 7pm and on Sunday from 12pm to 6pm. Visit the new shop today to discover all of the possibilities of refurnishing your home.
Hours:
Monday - Saturday 11AM - 7PM
Sunday: 12PM - 6PM
More Kentucky Furniture Consignment Shops