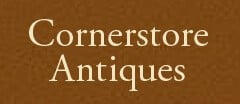 Cornerstore Antiques
(217) 477-3653
735 Wayne Street
Danville, Illinois 61832
Hours:
Wednesday - Saturday: 10 AM - 5 PM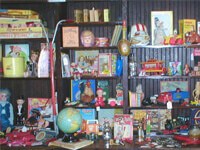 At Cornerstore Antiques your will find rare items including old photos, postcard and documents, as well as specialty items such as glassware, perfume bottles, and toys!
Welcome to Cornerstore Antiques. Our Winter hours are Wednesday thru Saturday 10AM to 5PM for your opportunity to visit a fine collection of unusual antiques. No gifts here, just the great old items that are so hard to find.

We're easy to get to, located in an historic Danville neighborhood with grand homes, and close to the Interstate.

At Cornerstore Antiques your will find Old Photos, Post Cards & Documents, and rare items!
Hours:
Wednesday - Saturday: 10 AM - 5 PM
More Illinois Antique Shops