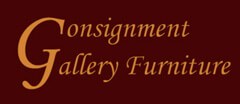 Consignment Gallery Furniture
(630) 444-1402
309 North 2nd Street
St. Charles, Illinois 60174
Hours:
Monday: Appointment only
Tuesday - Wednesday: 10 AM - 5 PM
Thursday: 10 AM - 6 PM
Friday - Saturday: 10 AM - 5 PM
Closed Sunday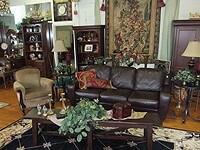 Located at the heart of downtown St. Charles IL, Consignment Gallery Furniture showcases some of the finest pre-owned upscale furniture and accessories available for your home furnishings.
Whether you are downsizing or redecorating, Consignment Gallery Furniture offers unique home consignment room displays specializing in furniture, accessories, artwork, rugs, and jewelry. We also display a large variety of hand selected accessories like chinaware, lighting, high-end art, and more.

For those looking for expert advice or consultation regarding home decor & furnishings, you're in luck. Olivia Arceri, store owner & home decorator has more than 30 years experience in home decoration and consulting.
Hours:
Monday: Appointment only
Tuesday - Wednesday: 10 AM - 5 PM
Thursday: 10 AM - 6 PM
Friday - Saturday: 10 AM - 5 PM
Closed Sunday
More Illinois Furniture Consignment Shops