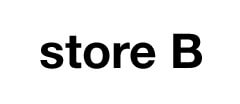 store B
(773) 772-4296
1472 North Milwaukee Ave.
Chicago, Illinois 60622
Hours:
Monday - Friday: 11 am - 6 pm
Saturday: 10 am - 6 pm
Sunday: 11 am - 5 pm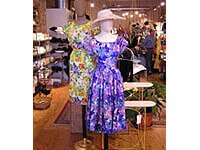 store B primarily focuses on mid-20th century apparel (from the 40s, 50s and 60s), but has also started carrying some more contemporary pieces from the 80s and 90s.
Whether you're looking for a vintage cashmere sweater, quilted circle skirt, beautiful beaded top, vintage lingerie or a pencil-skirt suit from the 40s, all of this fine-quality wearable clothing is strictly original (no reproductions).

The store also carries an eclectic collection of vintage hats, handbags (including alligator, patent leather & vinyl), jewelry, shoes and household accessories such as glasswares, ice buckets, flower-print linens, barware and more!
Hours:
Monday - Friday: 11 am - 6 pm
Saturday: 10 am - 6 pm
Sunday: 11 am - 5 pm
More Chicago Vintage Shops