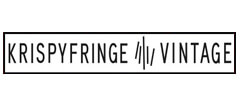 krispyfringe l vintage
(773) 710-1006
2130 W Chicago Avenue
Chicago, Illinois 60622
Hours:
12-7 pm Weds-Sunday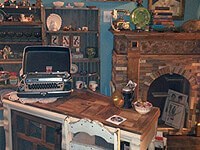 krispyfringe | vintage is a shop filled with wonderful vintage goodies ranging from womenswear, menswear, to housewares. We have a huge selection of boots, furs, leatherwear, and more. Also, now carrying pieces from the Ruff Fringe furniture collection! One of a kind reclaimed and reconditioned furniture art.
In our store you'll find an eclectic mix of items. Men's and women's clothing, shoes, boots, jewelry, and more to decorate yourself. Stop in and we'll help you find a one-of-a-kind look!

Or maybe you're searching for a special accent for your home? We have furniture, housewares, lamps, and other unique items to complement your living space.
Hours:
12-7 pm Weds-Sunday
More Chicago Vintage Shops