Discover 4 furniture consignment stores in Idaho.
1524 North Meridian Road
Meridian, ID
Come on by and see our showroom of beautiful new and used furniture. Cherry's is committed to providing quality furniture consignment services.
Furniture Consignment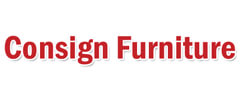 1525 East Edmonton Avenue
Post Falls, ID
Consign Furniture sells the pieces you want and prices you'll love. We carry one of the largest selection of used furniture in Idaho.
Furniture Consignment
503 East Seltice Way
Post Falls, ID
My Favorite Things is a great place to shop or just browse. We have over 20 dealers in 8,000 square feet of space with something for everyone.
Furniture Consignment
910 East Lincoln Road
Idaho Falls, ID
At our Consignment Store you will find a generous selection of reasonably priced, high quality, gently used furniture, home décor and more.
Furniture Consignment