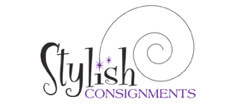 Stylish Consignments
(770) 676-0953
5514 Lawrence Hwy, #E
Lilburn, Georgia 30047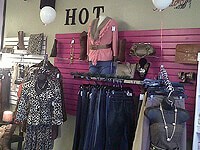 Mall Brands For Less! Designer Bags In Stock! Clean Your Closet and Earn Cash. A Boutique full of fun, fashion, and great Service. Ladies Only. Small Sizes to Extra Curvy!
Stylish Consignments is a hot, new boutique full of trendy, classic, and professional wear that has earned recognition from top Atlanta media outlets such as CBS Better Mornings, Fox 5 Good Day Atlanta, shopping guru Jessica Shops, and was voted Best of Atlanta amongst all others in its category after just one year in business.

It is the answer to everyone's question: Where do I go to find great quality wardrobe pieces at a great price without spending all day digging through piles of unorganized merchandise? At Stylish Consignments, we only accept new or gently loved mall brand and designer names in great condition. We pride ourselves on carrying the latest trends at 40-80% off the original retail value. Now that is something to feel good about!

The best part is that you can earn extra cash by simply cleaning out your closet and bringing your gently loved items to the shop. You can always keep your wardrobe fresh and new without the worry of overspending!

Stylish Consignments is a dream come true for fashionistas of all sizes who love to look fabulous, feel fabulous, and get paid for their great fashion sense! So what are you waiting for? Join our email list, grab your purse, and head over to Stylish Consignments! Why do women love us? Because we love what we do! Can't you tell?
More Georgia Womens Consignment Shops