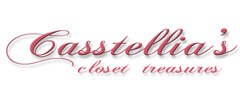 Casstellia's Closet Treasures Consignment
(770) 932-8323
1999 Mall of Georgia Blvd., Suite B 500
Buford, Georgia 30519
Hours:
Sunday: 1:30 PM - 5 PM
Monday - Friday: 10 AM - 7 PM
Saturday: 9 AM - 5 PM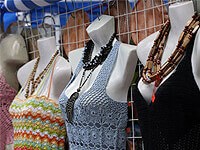 Upscale Womens Consignment Boutique. Offering Juniors, Missy and Plus sizes.
This chic-fabulous upscale consignment / resale boutique will be your style source for classic, trendy, and reasonably priced closet treasures. The name says it all. Here you will enjoy treasure hunting with both new and pre-loved designer clothing, shoes, handbags, and accessories.

At Casstellia's Closet you will find both vintage and contemporary fashions and designer labels in excellent condition at great prices, many have original tags still attached and have never been worn. The consignment boutique offers new and next-to-new designer apparel and accessories. We will offer high quality designert labels at a very reasonable price.

We are dedicated to providing our customers with great treasure finds at affordable prices. We are focused on a great customer experience and customer service. We not only want our customers to be happy, we also want them to feel great knowing they are en vogue.

Casstellia's Closet Treasures consigns gently used garments that are in excellent condition. As a consignor, you agree to consign your items to Casstellia's Closet Treasures.
Hours:
Sunday: 1:30 PM - 5 PM
Monday - Friday: 10 AM - 7 PM
Saturday: 9 AM - 5 PM
More Georgia Womens Consignment Shops