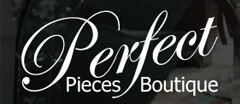 Perfect Pieces Boutique
(813) 518-5911
525 South Kings Avenue
Brandon, Florida 33511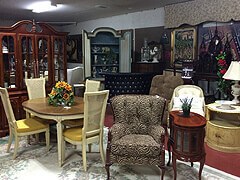 Perfect Pieces is a unique consignment boutique. Featuring beautiful home decor, jewelry, fabulous art work, and collectibles.
Perfect Pieces is Tampa's full-service design boutique for all your home interior needs.

Perfect Pieces Boutique was established by Cindy Barsa, who saw a need for a fresh concept in interior design. After years of experience in the antique market, and custom furniture design, Cindy decided to draw on her inspirations and grow her business.

Cindy has always been inspired by fashion and design. Through her travels and design experiences, she realized fashion is not only in the way we dress, but the way we live. The home should have a timeless elegance, with an edge, a certain flair that resembles each person who lives within it. A balance of neutrals and interesting textures, with pops of bold color is the perfect fashion statement. She finds anything with patina practically irresistible; Swedish and French antiques, architectural fragments, antique textiles, and hand painted fabrics.

We are located in one of the oldest homes in Brandon, Florida. Listed on the National Historic Registry. The Bungalow was built in 1925 and was previously a church, restaurant, and parsonage.
More Tampa Bay Furniture Consignment Shops