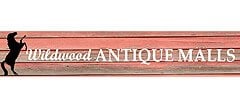 Wildwood Antique Malls
(321) 751-2480
1240 Sarno Road
Melbourne, Florida 32935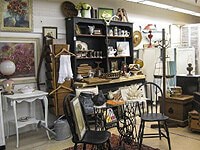 Hundreds of vendors selling antiques, collectibles, vintage wares, art, and furniture. From funky to classic - rustic to refined, we have it all!
2,000 square feet of quality antiques, vintage treasures, and handmade crafts with over 175 dealers of country, primitive, painted, and formal furniture; glassware; jewelry; dolls and toys; books; Civil War items; quilts; folk art; coins; and much more!

Don't forget to visit our other locations: Wildwood Antique Mall of Titusville, Wildwood Antique Mall of Ocala, Wildwood Antique Mall of Wildwood.
More Orlando Vintage Shops