Discover the best antique stores in Miami, Florida.
2850 Salzedo Street
Coral Gables, FL
South Florida's premier source for 18th and 19th Century French and European Antiques. Hand-selected pieces from travels throughout regional France and Europe, providing our clients with the highest quality in French and European Antique furniture, antique lighting, paintings and antique decorative accessories.
Antique
9845 E. Fern St.
Palmetto Bay, FL
The LARGEST antique mall in Miami-Dade County, in the heart of Palmetto Bay's commercial district.
Antique
4707 SW 72nd Avenue
Miami, FL
Bonnin Ashley is about living well. We specialize in exceptional 18th, 19th and early 20th century American and European furniture.
Antique
9800 Griffin Road
Cooper City, FL
The Cooper City Antique mall is a 10,000+ sq/ft multi-dealer antique mall. Our store carries all types of fine quality antiques to meet every taste.
Antique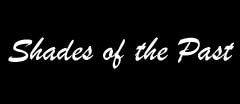 2360 Wilton Drive
Fort Lauderdale, FL
Specializing in antique and vintage lighting. We also carry a full line of antiques, art, furniture and decorative accessories for your home. Stop in to see our eclectic mix for all tastes from 19th to mid-century modern.
Antique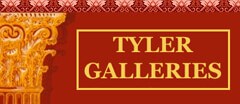 6914 Biscayne Blvd.
Miami, FL
Tyler Galleries has been in the same Miami location for over 35 years. We continue to be one of the leading Antique Dealers in the South, specializing in 18th & 19th century French & Continental Furniture, Chandeliers, Clocks & Clock Sets, Statuary, Mirrors and European Porcelains, Bronzes, Marble and Stone Sculptures.
Antique
View more consignment, antique, vintage, collectible, and resale stores: