Discover the best consignment, antique, vintage, collectible, boutique and and other unique resale shops in Fort Myers, Florida.
24181 Tamiami Trail South
Bonita Springs, FL
All our customers tell us Found Objekt is their FAV consignment galley. Maybe it's the mood, the gorgeous higher end furniture (yes I AM fussy about what I take in) or the selection! We have So many choices, accessories, and lighting too. Stop in and be impressed!
Furniture Consignment
204 East McKenzie Street
Punta Gorda, FL
SW Florida's most unique shopping destination--over 2500 consignors and 4000 square feet of eclectic treasures!
Furniture Consignment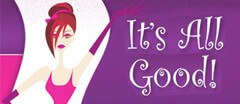 4635 Coronado Parkway
Cape Coral, FL
Consigns, Buys & Sells, Gently loved and New quality items. Quality low priced, brand name clothing, shoes, jewelry, purses, art, home accessories and furniture.
Furniture Consignment
28811 South Tamiami Trail Suite 11
Bonita Springs, FL
Making consignment shopping cool, The Find Consignment presents an ever-revolving inventory of designer furniture and accessories at our hip, relaxed and easy to shop Bonita Springs location.
Furniture Consignment
4172 Tamiami Trail North Suite 106
Naples, FL
000 square feet dedicated to giving you the largest selection of Baby & Kids Resale items with the best prices in all of Collier County.
Resale
View more consignment, antique, vintage, collectible, and resale stores: