Discover 5 vintage and retro shops in Connecticut.
7 Poverty Road Suite 81H
Southbury, CT
An eclectic collection of vintage inspired home and garden accessories from around the world. Vintage table top to weathered watering cans.
Vintage
774 South Main Street
Plantsville, CT
La Vita Vintage has antiques, vintage items, collectibles, jewelry, candles, art, pottery, glassware, furniture, kitchenware, toys, clothing, accessories and even locally made handcrafted items.
Vintage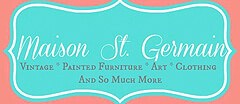 738 Main Street South
Woodbury, CT
Maison St. Germain is a chic & affordable boutique. We specialize in hand painted furniture, art, collectibles, clothing and so much more.
Vintage
1761 Post Road East
Westport, CT
Retro Games Plus specializes in the full spectrum of video games from old school Atari 2600 to Xbox 360, Wii and PS3. We own and operate a store at 1761 Boston Post Road Westport, CT. We offer the best trade in values on games and systems.
Vintage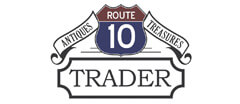 1126 Queen Street
Southington, CT
We buy, sell, and consign antiques, collectibles, and unique treasures that are in need of a good home. We are committed to the principles of reduce, reuse, recycle.
Vintage