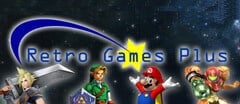 Retro Games Plus
(203) 955-1090
1761 Post Road East
Westport, Connecticut 06880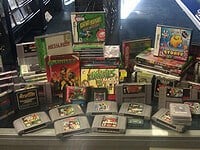 Retro Games Plus specializes in the full spectrum of video games from old school Atari 2600 to Xbox 360, Wii and PS3. We own and operate a store at 1761 Boston Post Road Westport, CT. We offer the best trade in values on games and systems.
Retro Games was created out of an avid love of old school classic video games and all video games in general. We wanted to create not only a store but a personalized atmosphere that is a tribute and museum to the classic games that many of us grew up with. We carry almost every type of system dating back to the original Odyssey, Intellivision and Atari up to the latest consoles of PS3, Xbox 360 and Wii. We have a huge collection of over 600 NES games we like to call our "Wall of Nintendo" and many other classic Sega, N64, Dreamcast to go with it.

In creating our store we wanted to be as far apart from the large chain stores as possible. Therefore when you come in our store you will see complete classic systems in their boxes on display as well as old school original kiosks free to play. We believe that our customers have the same passion for video games as we do and understand the value of being able to speak with other people who love video games and are not simply trying to sell you the newest most expensive games to turn a profit.

Retro Games Plus is dedicated to providing our customers with world class customer service. No matter if before or after your purchase, our customer service representatives won't leave you out wondering. We will continue to strive to make us your first choice for the old school classics and most innovative videogame products, offered at the guaranteed lowest prices, and the finest customer service.

Retro Games Plus was started in 2008 from a personal collection and love of video games. We wanted to bring the same joy we experienced playing Super Mario Bros as a kid to the rest of the world. If you love video games we hope you stop in to see us, we think you wont be disappointed.
More Connecticut Vintage Shops