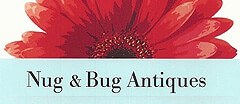 Nug and Bug Antiques & Collectibles
(860) 519-1256
114 West Granby Road
Granby, Connecticut 06035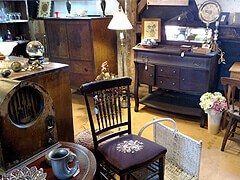 Nug & Bug Antiques where you'll find furniture, art, glassware, jewelry, textiles, shabby chic, & flea market treasures- in a big old beautiful red barn!
Whether you are searching for something elegant, rustic or somewhere in-between, Nug and Bug Antiques & Collectibles has hundreds of items to choose from.

Antique furniture and tools, oil paintings and other artwork, china and glassware, vintage jewelry and textiles, hand-painted, one-of-a kind "upcycled" vintage home décor, ephemera and much, much more are cleverly nestled inside this former dairy barn that has been lovingly preserved.
More Connecticut Antique Shops