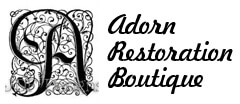 Adorn Restoration Boutique
(203) 558-1376
7 Poverty Road, Suite 81H
Southbury, Connecticut 06488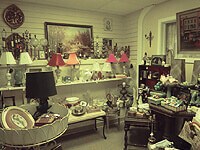 An eclectic collection of vintage inspired home and garden accessories from around the world. Vintage table top to weathered watering cans.
Unique one of a kind furniture pieces and 100% vintage inspired home decor. Table top, lighting, wall art and more!

Specializing in the restoration of antiques as well as the care and repair of contemporary pieces. We service the homeowner, the dealer & collector alike.

Restoration and Refinishing

Our services have been in practice for over 40 years. What started as a hobby for a father and son has grown into a reputable, well established company, based in Southbury for the past 20 years.


Furniture Design

If you have a dream let us help you build it. We create one of a kind pieces that stand alone in quality, design, materials and craftsmanship.
More Connecticut Vintage Shops