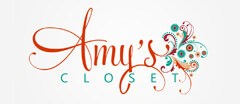 Amy's Closet Consignment
(303) 736-2186
8196 Colorado Blvd., Suite N4
Frederick, Colorado 80504
Hours:
Tuesday - Saturday: 10 AM - 7 PM
Sunday: 11 AM - 4 PM
Monday: Closed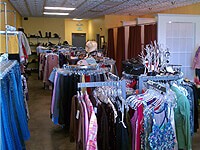 Northern Colorado's best place for upscale women's clothing, shoes, handbags and accessories. A 50/50 split makes us both happy! Come visit us!
Amy's Closet Consignments is a clothing boutique featuring all seasons, styles and sizes of women's clothing, shoes and accessories.
CONSIGNMENT

Let us find a new home for your no-longer loved wearables. We favor boutique brands, but we also like everything from Forever 21 to Louis Vuitton. As long as it's current, cute and in good condition, we'd love to help you turn it into cash or credit! We will gladly take new consignment any day. Clothes must be clean, pressed, and free of stains and pet hair.
Hours:
Tuesday - Saturday: 10 AM - 7 PM
Sunday: 11 AM - 4 PM
Monday: Closed
More Colorado Womens Consignment Shops