Discover the best resale and thrift shops in San Francisco & Bay Area, California.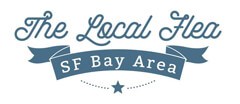 160 Sylvester Road
South San Francisco, CA
The Local Flea is the Bay Area's premier secondhand goods online store. From furniture, to electronics, appliances, sporting goods, art and collectibles, we have it all. To view our inventory, make offer on items or schedule a visit go to www.thelocalflea.com.
Resale
View more consignment, antique, vintage, collectible, and resale stores: