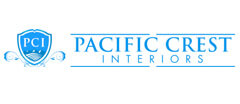 Pacific Crest Interiors
(858) 367-9167
9340 Dowdy Drive #101, Dock 4
San Diego, California 92126
Hours:
10am - 6pm Mon-Fri
10am - 5pm Sat
12pm - 5pm Sun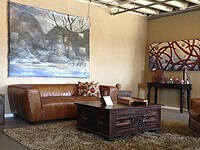 Antique home furnishings from craftsman and artisans of Local San Diego, Mexico, Peru, Argentina, India, and China.
Pacific Crest Interiors, a full-service firm offering residential and commercial design services to suit every style and budget.

Pacific Crest interiors, in conjunction with local craftsman and Artisans, offers you, not only the best of foreign ports, but also the very best of San Diego. On permanent exhibit at our Dowdy Drive location you'll find a continually changing array of arts and crafts produced right here in Southern California.

Inspired by the 2600 mile trail that ribbons through some of the most awe inspiring vistas of the United States, Pacific Crest interiors offers its clients access to the world's finest home furnishings. The trail takes you through the southern deserts of northern Mexico into the Sierra Nevada's and beyond. Pacific Crest Interiors introduces you to the remarkable craftsmanship of artisans throughout the world; Mexico, Peru, Argentina, India, China and more.
Hours:
10am - 6pm Mon-Fri
10am - 5pm Sat
12pm - 5pm Sun
More San Diego Antique Shops