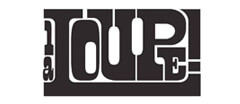 la loupe vintage
(619) 578-2944
3337 Adams Avenue
San Diego, California 92116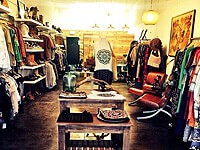 Purveyors of far-out second-hand fashions. Ladies, Men's, Vintage, New, Jewelry, Accesories....etc...etc...
In love with all things vintage and determined to lift your mind and spirit with a new swingin style.

We are a pair of unique little boutiques. Both located in the 92116. One at 4646 Park Blvd in University Heights and the other in the heart of Normal heights at 3337 Adams Ave. We specialize in unusual vintage and second hand ranging from the 60s-current fashions. We are most known for our jewelry selection.
More San Diego Vintage Shops