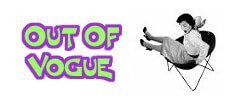 Out of Vogue
(714) 879-6647
109 E. Commonwealth Ave
Fullerton, California 92832
Hours:
Monday - Saturday: 11AM - 7PM
Sunday: 12AM - 5PM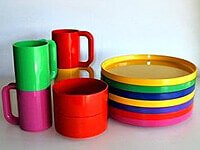 Vintage department store with books, clothing, artwork, accessories, and furniture from the 30's through 70's. Mid-century modern. "Modern things for modern living."
Out of Vogue is an eclectic department store of vintage furniture, clothing, housewares, jewelry, collectibles, original pop art and more, with an emphasis on mid-century modern design.

Stop by our 3,500 square-foot Southern California showroom--located four miles north of Disneyland in scenic Downtown Fullerton.
Hours:
Monday - Saturday: 11AM - 7PM
Sunday: 12AM - 5PM
More Orange County Vintage Shops