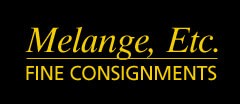 Melange Etc. Fine Consignments
(949) 650-5500
1586 Newport Blvd.
Costa Mesa, California 92627
Hours:
Tuesday - Friday
10:00am - 5:00pm

Saturday
10:00am - 4:00pm

Sunday & Monday
Closed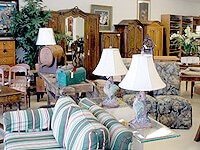 Our eclectic array of designer quality furniture, furnishings, accessories, collectible décor and one of a kind treasures make Melange, Etc. a unique shopping experience. Look for our Black Awning.
Melange, Etc. Fine Consignments is an exciting store that offers an eclectic array of unique furnishings for your home and office. The rapid and constant turnover of items creates an always-fresh new look to our showroom. As our store name implies, we are truly a "mélange" of furniture, furnishings, art, accessories and decor representing an incredible diversity of styles all personally selected by the owners, Mike and Michelle Meade. Each previously owned item is accepted based upon its style, condition, quality and design with a particular eye for that unique one-of-a-kind treasure that just might be the perfect item you are looking for.

We are in the process of reconstructing and improving our website. Our apologies for this inconvenience. We hope the delay will be brief. Please come experience for yourself the enjoyment of shopping in our inviting showroom. Once you come in, you are sure to return.
Hours:
Tuesday - Friday
10:00am - 5:00pm

Saturday
10:00am - 4:00pm

Sunday & Monday
Closed
More Orange County Furniture Consignment Shops