Discover the best estate resale shops in Orange County, California.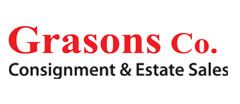 17731 Beach Blvd.
Huntington Beach, CA
Grasons Co. is a Consignment & Estate Sales Company. We sell antiques, collectibles, crystal, artwork, china, silver, jewelry, everyday, antique & mid century furnishings. Our Estate Sale division is professional, friendly & efficient. Contact Grasons Co. if you are in search of an Estate Sale or Consignment Co. We are ready to help.
Estate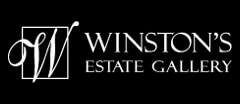 17390 East 17th Street Suite D
Tustin, CA
Winston's Estate Gallery is a full service estate liquidation company, devoted to serving the custom liquidation of your estate.
Estate
View more consignment, antique, vintage, collectible, and resale stores: