Discover the best womens fashion consignment stores in Orange County, California.
2850 East Coast Highway
Corona del Mar, CA
Bellissima is a high-end designer Women's & Men consignment boutique in Corona Del Mar, California
Womens Consignment
5753 East Santa Ana Canyon Road
Anaheim Hills, CA
Known for our Outstanding Selection of Authentic Designer Handbags arriving Daily! Consign YOUR Designer Handbag priced at $399.00 or more and receive 60%- 70% of the Profit!
Womens Consignment
303 Broadway Plaza Suite #112
Laguna Beach, CA
We sell high-end designer clothes, handbags, shoes, jewelry, and current styles only. For women and men of all ages European designer like Dries von Nooten, Escada, Marni, Loro Piana, Chanel, Chloe, Versace, Gucci, Prada, Bui, Etro... Visit and let us be your personal shopper.
Womens Consignment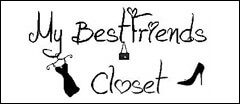 1277 E. Imperial Hwy.
Placentia, CA
A boutique experience that will fit any budget. We have women's clothing, shoes, designer handbags and jewelry. Remember...if you don't like what's in your closet...come check out what's in ours!
Womens Consignment
2900 East Coast Highway
Corona del Mar, CA
Exclusive designer/couture resale. Elegant Corona Del Mar boutique. OnQueStyle is a styling agency that styles the Orange County A-listers and the Hotel industry. We then re-market their exclusive designer apparel, accessories and shoes. Endless inventory for pennies on the dollar.
Womens Consignment
2731 East Coast Highway
Corona del Mar, CA
Clothes from the wardrobes of the best dressed people. Women's or men's clothing, from formal to casual, including fabulous accessories, shoes, bags, hats and gift items. Since 1969.
Womens Consignment
640 West 1st Street Suite D
Tustin, CA
From young & hip to classic & polished. Dress like a movie star on a working girls budget!
Womens Consignment
112 East 18th Street
Costa Mesa, CA
Orange County's Largest Consignment Shop for Women.
Womens Consignment
8598 Warner Avenue
Fountain Valley, CA
We believe in affordable designer wear. It's truly possible to sell and shop with us where you feel great about your sales and purchases. "Treat Yourself" is something we remind ladies to do on a daily basis, and we believe in it!
Womens Consignment
538 North El Camino Real
San Clemente, CA
We feel women's fashions are worth repeeeting so we carry all the name wonderful brands you know and love, but didn't (and never should) pay full retail for. We are picky about what we consign because we want only the best-of-the-best for our customers.
Womens Consignment
369 E. 17th Street Suite 1
Costa Mesa, CA
We've raided the best closets in Orange County for today's trendy and upscale fashions.
Womens Consignment
View more consignment, antique, vintage, collectible, and resale stores: