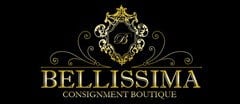 Bellissima Consignment Couture
(949) 718-0476
2850 East Coast Highway
Corona del Mar, California 92625
Hours:
Monday-Friday: 10AM-6PM
Saturday: 11AM-5PM
Sunday: 12PM - 4PM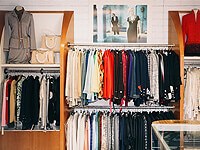 Bellissima is a high-end designer Women's & Men consignment boutique in Corona Del Mar, California
Bellissima Couture Consignment Boutique was founded in 1998 by Adriana Spitzer a dynamic woman with a keen eye for fashion. Bellissima is considered one of the top upscale designer consignment boutiques in Southern California and offers the utmost in quality, selection, and personalized services. A former American and European designer consultant for Nordstroms and St. John Knits specialist for over 16 years, Adrianna Spitzer provides a unique personalized combination of service, fitting and complete privacy.

Named "2004 Business Woman of the Year" by the National Hispanic Business Woman Association, Adriana is known to be a business owner that gives back to her community working with Charities like Women helping Women, Human Option, and American Cancer Society.

With over 30 years of experience in the fashion industry, Adriana Spitzer has created a treasure trove of women's designer clothing, shoes, luxury handbags and couture jewelry. Bellissima carries the largest collection of St. John Knits on the West Coast. One never knows what might be coming to the floor from consigners around the world.

Each piece is authenticated and of high quality which is ensured through thorough research and carefully evaluation for flaws. Bellissima only accepts the most sought after pieces in pristine condition which means there are often brand new items from the current season priced for the fashionista on a budget.

Bellissima Couture Consignment Boutique is located on Pacific Coast Highway in beautiful Corona Del Mar, about two miles from Southern California's famous Fashion Island. Stop by today to feel the thrill of finding timeless elegant designer pieces all at incredible prices.
Hours:
Monday-Friday: 10AM-6PM
Saturday: 11AM-5PM
Sunday: 12PM - 4PM
More Orange County Womens Consignment Shops