Discover the best consignment, antique, vintage, collectible, boutique and and other unique resale shops in Napa-Sonoma, California.
2661 Gravenstein Hwy. South
Sebastopol, CA
Primitive country relics, notable art, old books, artifacts, Victorian, Deco, Mission, Atomic Age Modern to California Mod. From museum quality collections to humble often useful nostalgia, over 125 resourceful dealers offer a huge selection of items, at prices that'll knock your socks off!
Antique
23562 Highway 121
Sonoma, CA
At Artefact you'll find rare antique architectural pieces, decorative objects crafted from architectural salvage, large-scale organic forms and exclusive home and garden décor products.
Antique
153 West Napa Street
Sonoma, CA
Chateau Sonoma is a home, garden and gift store specializing in unique hand picked items from France.
Antique
20820 Broadway (Highway 12)
Sonoma, CA
Contemporary General Store located in the heart of Sonoma Valley Wine Country. Fully stocked with unique gifts, antiques, furniture, food and house wares. Fat Pilgrim is the perfect pit-stop while on your next Sonoma Wine Country tour.
Vintage
109 East Napa Street
Sonoma, CA
We bring treasures from the Turkish Bazaars to you! Hand selected beautiful hand crafted ceramic plates, decorative lamps and ottoman style 925 silver jewelry with authentic quality gemstones.
Antique
18495 Sonoma Highway
Sonoma, CA
lain Jane's has evolved into one of the premier consignment stores in the Bay Area.
Furniture Consignment
120A Kentucky Street
Petaluma, CA
A treasure trove of beautiful women's clothing and accessories as well as a wonderful place to find vintage, shabby chic style, cottage and original finish furniture.
Womens Consignment
201 West Napa Street 8
Sonoma, CA
Sandbox is a new and gently used baby, kids and maternity store. We carry clothing, gear, and accessories as well as unique and handmade gifts.
Childrens Consignment
117 West Napa Street B
Sonoma, CA
Located just steps away from the central Sonoma Plaza, SISTERS offers a fun shopping experience for savvy, budget-conscious and environmentally-minded shoppers.
Womens Consignment
23999 Arnold Drive (Highway 121)
Sonoma, CA
Sonoma Country Antiques buyers have been traveling to Europe for over three decades, hand selecting one of a kind antiques and accessories to enhance today's interiors. Explore and be inspired in our 10,000 square feet of elegantly designed showrooms.
Antique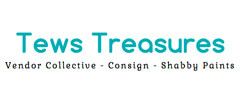 1774 Industrial Way Suite D
Napa, CA
Our Mission is to provide friendly service, quality merchandise at affordable prices, and an eco-friendly experience that reduces everyones carbon footprint!
Furniture Consignment
115 East Napa Street
Sonoma, CA
We have oodles of classic toys, retro-inspired signs, housewares, a huge assortment of old time candy and tons o' goodies for kids of all ages. We hope you'll stop by and take a trip down memory lane!
Vintage
130 Fourth Street
Santa Rosa, CA
Located in historic Railroad Square, we offer a variety of antiques and collectibles including furniture and country pieces, pottery, art, china and glassware, estate and costume jewelry, books and waxes and polishes.
Antique
View more consignment, antique, vintage, collectible, and resale stores: