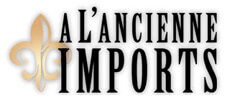 A L'Ancienne Imports
By appointment only: (707) 996-2550
Mailing address: 21800 Schellville Road, Suite D
Sonoma, California 95476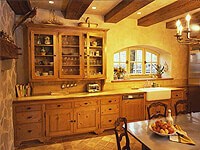 French artifacts and building materials, circa 1500 - 1900.
A L'Ancienne means "the ancient way." A tradition of old world apprenticeship, the cultivated skills of the traveling stone mason, and secret recipes passed down through the generations.

Founded in 1996, our reputation has steadily grown from our first showroom in San Francisco's design district to our move in 2001 to Nothern California's wine country. Founder and expert French mason Pascal Faivre's creations are one-of-a-kind works of art that are the first of their kind in the US.

We rearch and acquire specialized pieces from 500 years of France's rich cultural history that never go out of style. Our design consultation and custom installations celebrate and preserve the traditional arts and expertise of centuries past in contemporary settings. Whether interior or exterior, the authenticity and artistry of our design style is known for creating an ambience that becomes the heart of the space.
More Napa-Sonoma Antique Shops