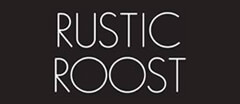 Rustic Roost
(562) 522-9831
833 East 4th Street
Long Beach, California 90802
Hours:
Monday: Closed
Tuesday: 11:00am-5:30pm
Wednesday: 11:00am-5:30pm
Thursday: 11:00am-5:30pm
Friday: 11:00am-5:30pm
Saturday: 11:00am-5:30pm
Sunday: Closed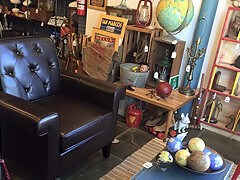 Home Decor and Accents. Vintage, Industrial, Modern, Retro.
Located in the East Arts District of Long Beach, California, Rustic Roost is dedicated to offering the most unique home decor products to accent homes, studios, apartments, or any living dwelling.

The items offered come from all over the world and can achieve almost any style one is longing to achieve. Those looking for vintage antiques to mid century modern decor, from industrial to retro accents; Rustic Roost is the shop to visit and acquire these nostalgic accent pieces.

Rustic Roost was established in 2014.
Hours:
Monday: Closed
Tuesday: 11:00am-5:30pm
Wednesday: 11:00am-5:30pm
Thursday: 11:00am-5:30pm
Friday: 11:00am-5:30pm
Saturday: 11:00am-5:30pm
Sunday: Closed
More Los Angeles Vintage Shops