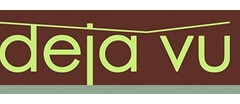 Deja Vu
(562) 439-4539
2238 East 4th Street
Long Beach, California 90814
Hours:
Wednesday - Saturday: 12 Noon - 6 PM
Sunday: 12 Noon - 5 PM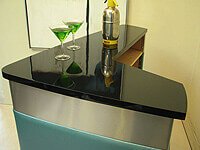 Specializing in vintage mid century modern and Danish modern furniture and accessories and custom boomerang bars.
GO GREEN - UPGRADE TO VINTAGE!

deja vu specializes in Mid-century Modern and Danish Modern furniture and accessories. We also manufacture home bars custom upholstered to your taste.

Our show room is located on RETRO ROW in Long Beach, California. A one-stop shopping street for Vintage Modern, from furniture to clothing. RETRO ROW was featured in N.Y. Times, L.A. Times and numerous other publications.
Hours:
Wednesday - Saturday: 12 Noon - 6 PM
Sunday: 12 Noon - 5 PM
More Los Angeles Vintage Shops