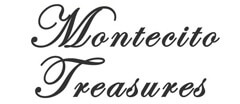 Montecito Treasures Furniture Consignment Boutique
(805) 450-5977
617 East Gutierrez Street
Santa Barbara, California 93103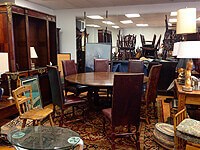 Montecito Treasures offers Consignment Furniture in Santa Barbara for Sale, Estate Sales/Buyouts, and Furniture Consignment in SB.
Montecito Treasures is a furniture and furnishing consignment shop that combines the unique variety and sought after inventory of online resale shopping sites, as well as the pricing effectiveness and immediate inventory accessibility found at local resale stores, antique malls, and garage sales.

If you are looking to buy/consign furniture and furnishings, would like to talk about having an estate sale, and/or explore total buy-out opportunities, Montecito Treasures is in the market for everything - antiques, contemporary, vintage, custom, and unique (as well as not so unique) pieces daily.
More Central Coast Furniture Consignment Shops