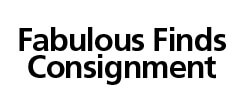 Fabulous Finds Consignment
(480) 538-9940
15470 N Greenway Hayden Loop
Scottsdale, Arizona 85260
Hours:
OUR HOURS -
Monday Closed
Summer hours
Tuesday - Saturday (11:00 - 4:30)
Sunday (12:00 - 4:30)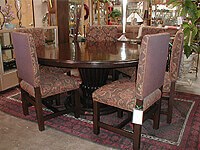 SOLD - This piece will leaving Arizona
Call for price
Item: 1042147437
March 17, 2017
Maitland-Smith dining chair set 8 They need to be re-Upholstered frames are in mint shape
Call for price
Item: 1042147448
October 22, 2016
Maitland-Smith Bookcase Hutch has a hidden desk with hidden compartments inside. All the keys are available. This piece is wonderful and in fantastic shape. 8Ft L x 16inched depth x 99inches tall
Call for price
Item: 1042147446
October 22, 2016
Maitland-Smith Dining table 9.5ft x 5 ft Burlwood top Mint condition.
Call for price
Item: 1042147439
October 22, 2016
&nbsp&nbsp&nbsp1&nbsp&nbsp&nbsp
Hours:
OUR HOURS -
Monday Closed
Summer hours
Tuesday - Saturday (11:00 - 4:30)
Sunday (12:00 - 4:30)
Please note that some items may be sold by the time you see them online. Please call to confirm a specific item is available, or visit to see everything in our store. Not responsible for typographic errors in price or description.
More Phoenix Furniture Consignment Shops