Discover 4 consignment, antique, vintage, collectible, boutique and other unique resale shops in Arkansas.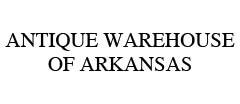 9256 Highway 65 North
Clinton, AR
Largest European antique dealer in the mid-south. Over 90,000 sq. ft. of shopers, warehouses and showrooms in 12 buildings. Voted #1 antique store in 1998 by Arkansas Democrat Gazette.
Antique
205 East Main Street
Siloam Springs, AR
This ain't your Grandma's Consignment store. We pride ourselves on being just a "lil bit funkier, lil' bit quirkier and a whole lot more fun"!
Womens Consignment
Morris Antiques Fine American, French, & English Antique Furniture Store Specializes in massive, ornate, heavily carved, outstanding, & unusual home furnishings. Since 1967.
Antique
1500 West Walnut
Rogers, AR
We are an upscale resale shop located in the middle of Rogers. We have clothing, purses, shoes, and more for infant little girl to plus size woman.
Womens Consignment